Share your own pictures about railways - rolling stock, events, infrastructure improvements, etc.
@rl
Thanks! That is an excellent new bridge!
@Maersk.146
Well yes, it is longer, therefore track is more straight, allowing for increased speeds. In coming years there are plans to straighten all sharp curves on Tapa-Tartu line and also to electrify Tallinn-Tartu railway. This will increase speeds from 120 km/h to 160 km/h.
Dismantling old railway viaduct over Ristiku street. This was part of Kopli freight station's humping yard, it has not been is use over ten years. Now there are plans to build new lightweight bridge and cycling path there (10.2021):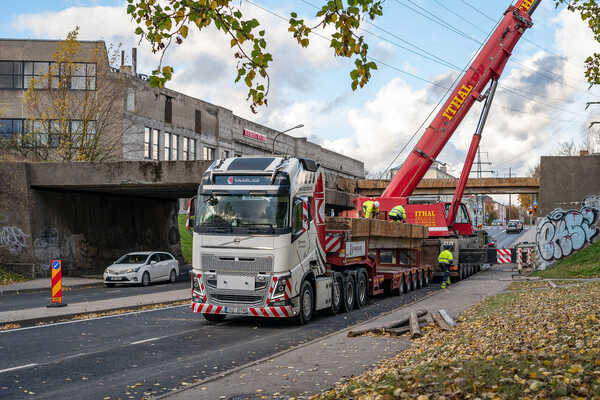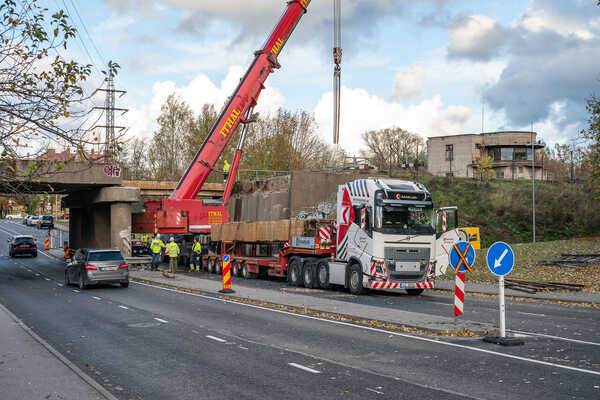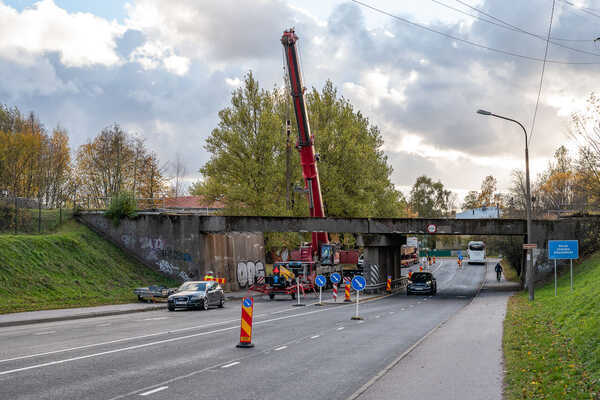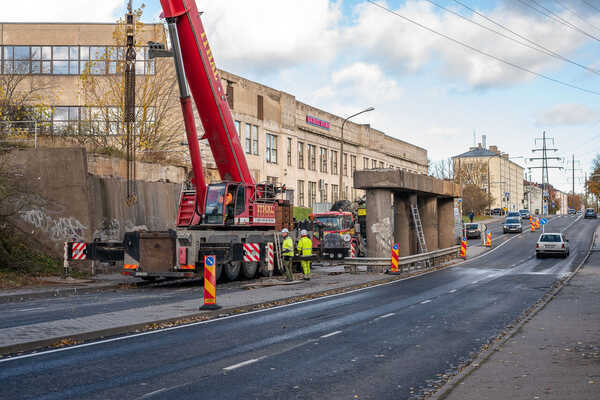 These photos I took in summer of 2008 and 2009 when this bridge and hump was still in use: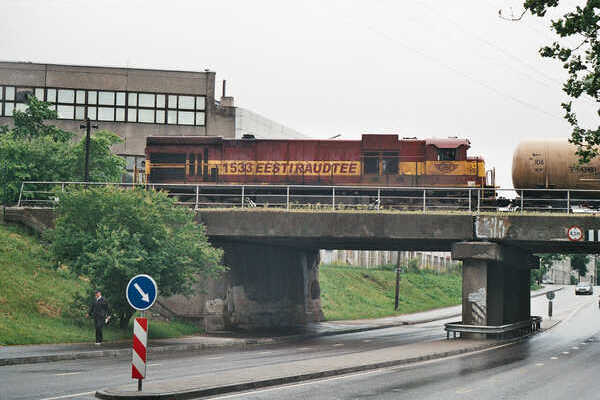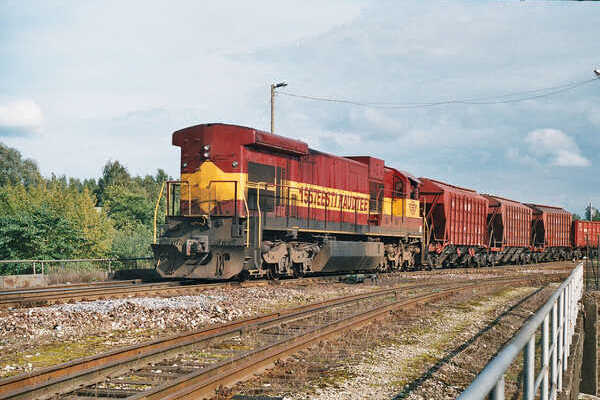 Though at that time they didn't hump cars anymore, they performed regular switching moves with locmotive attached.
@rl

Nice historical record photos!
BNSF tracks at Mendon, MO, 13 Nov 2021
First picture shows rail produced
when John F. Kennedy was US President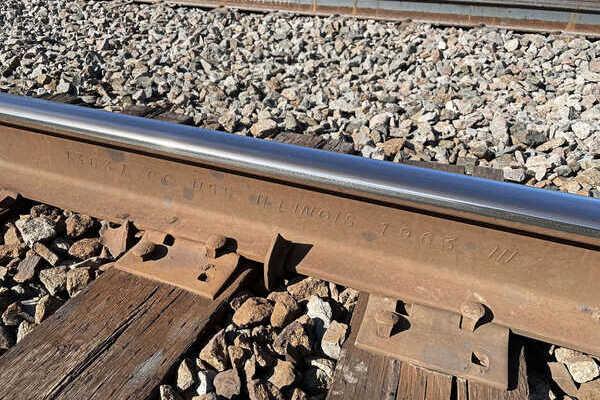 Second picture shows rail from
same year as Apollo 8.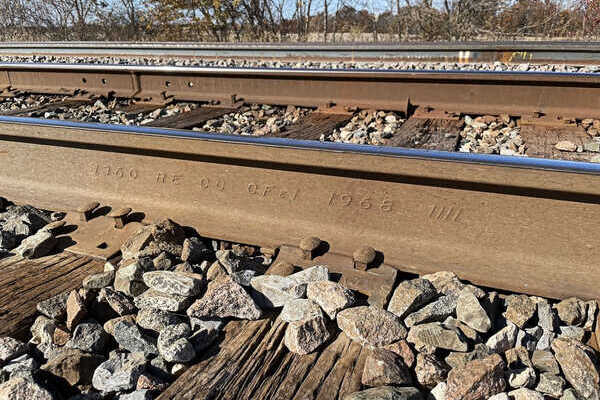 New mural in NKC MO with an industrial theme, including two GE locomotives and a steel worker among the subjects. Artist from New York completed it in less than three weeks, for the princely sum of $55000. Though he claims to know nothing about railroads, his general accuracy regarding the shape of the locos (even allowing for artistic license) is impeccable.
Artist identifies as: Key Detail
See more of his work online and Instagram.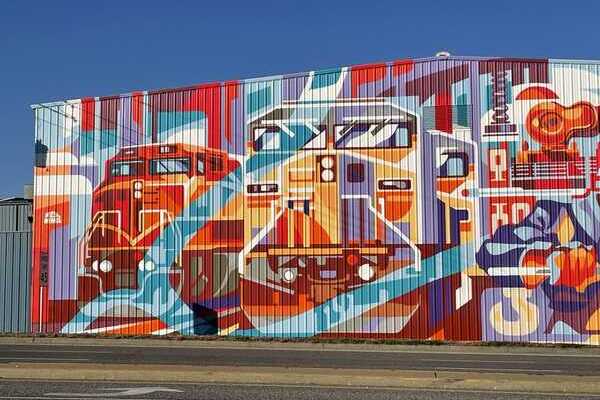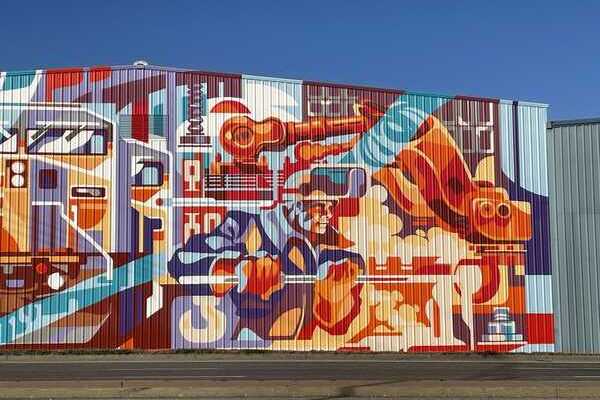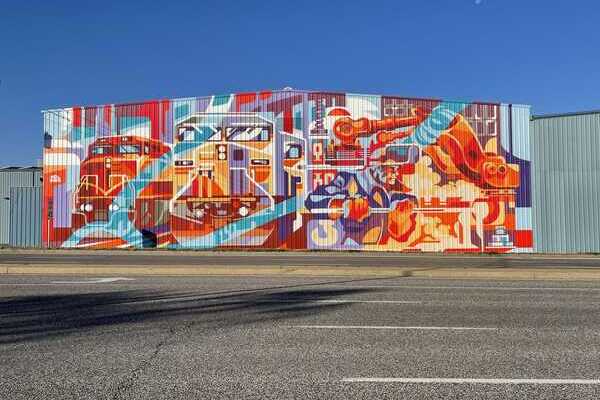 RL :

New alignment and bridge over Emajõgi river near Tartu (09.2021):
@rl is this included in the Rail Baltica project?